Welcome to Athens walking guide
Want to make the most of your trip to Athens? You 're in the right place.
My name is Angelos and as a licensed tour guide, I promise you a unique, fun, and unforgettable experience with my guided tours. Passionate for my city, Athens, I have organized  a variety of interesting, reliable guided walks, as if I was providing them for visiting friends. I have planned these walking sightseeing tours, really carefully and you should have always in mind that my explorations began by foot and still are on.
My  aim is to engage and inspire you. With a private tour or any private group tours size always a maximum of 8—small and intimate, I am ready to meet you. Promise!
I am looking forward to guiding you in Athens!
Angelo
  Check also our TripAdvisor Reviews
Book now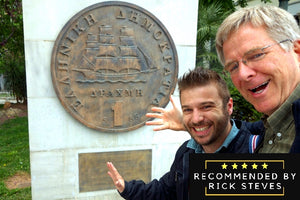 "We had two excellent private tours with Angelos, the first covering the Acropolis and the second, the following day, the ancient Agora"
"Angelos is an intelligent and charming guide and we thoroughly enjoyed our time with him. He brought the ancient sites to life with his entertaining stories and was happy to discuss anything and everything without sticking to a script.
Rod, London
"I can't tell you how much we learned from Angelos...a great teacher with my children using modern day props to explain Ancient Greek traditions"
"My family of five (including my five year old son) spent over 4 hours with Angelos walking around Athens...I would highly recommend a day with Angelos to anyone visiting Athens."
MarcyciDetroit, Michigan
"We had an amazing tour of the Acropolis and the New Acropolis Museum!Angelos is a gifted tour guide. He is highly educated in areas of archeology and Greek history"
"Angelos also played interactive games with our kids if they started to lose interest. We had several guided tours in Athens and the Greek Islands and this was by far the most enjoyable and informative"
Tony PVB, Florida